Auto, Truck Transport From SMS
Driving your car across country can put a lot of unneeded wear and tear on your vehicle, not to mention the stress of driving under a deadline. Let Specialty Mobile Systems handle that stress for you. Offering nationwide auto transport, we are a vehicle shipping company providing auto truck transport, and more. Our vehicle transport service is reliable and affordable, and we offer several different transportation options, including enclosed transporters. To read more about our vehicle transport service, peruse our articles page.
Specialty Mobile Systems got started in the transport business in 1989 as an extension of the high quality service that we provided in the manufacturing, and reconditioning of custom commercial vehicles at Midwest Mobile Technologies. During that time, Donald Ferris, an employee and subsequently an owner of MMT, transported literally hundreds of vehicles and delivered them throughout the United States. When Don sold MMT in 2001, he founded Specialty Mobile Systems.
Specialty Mobile Systems sells new and reconditioned used commercial vehicles (in both trailer and self-propelled configurations); the Specialty Mobile Systems unit of our business specifically handles the transport and delivery of Specialty Mobile Systems vehicles. Specialty Mobile Systems has expanded into the transport and delivery needs for the public, manufacturers, and other entities.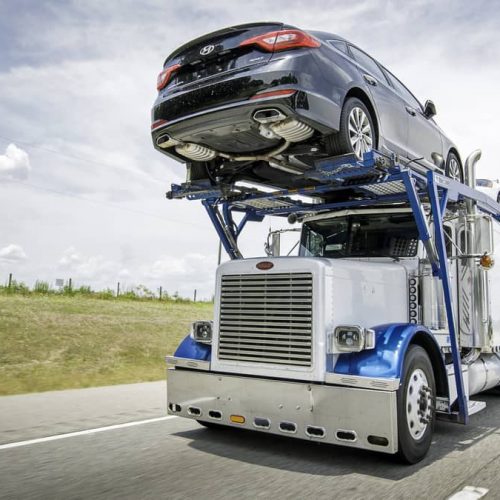 Why should you choose Specialty Mobile Systems to move your vehicle?
Quite simply by finding out your specific needs and criteria are, we are able to meet and exceed your expectations. We have a 24 hour hands-on staff experienced in open and enclosed transport, plus drive-a-way capabilities, if require. Specialty Mobile Systems works solely with the best, most qualified carriers to assure your satisfaction. We put the processes and assets in place for seamless quotes and rapid response. Specialty Mobile Systems is fully bonded and insured, and has numerous testimonials to raise your comfort level.
Please click the link below to start the Rapid Response Competitive Quote process for your vehicle move. We are not a low price or hidden fee company; Specialty Mobile Systems is a customer driven, full service partner, to guide the success of your move.
Specialty Mobile Systems Experienced Staff
SMS is a family-owned and operated business located in Mason, Ohio. SMS treats their employees with admiration and respect, along with quality interoffice customer service. The motto at SMS is "We Do The Right Thing" – right for everyone involved: Customer, Carriers, Vendors, and Employees. SMS courteously and efficiently teams with all stakeholders to ensure that the vehicle transport process goes smoothly.