Get Your Miami Dade County Car Shipping and Transport Services
Miami Dade County Car Shipping by Auto Transport Specialty offers the best solutions for all your vehicle and freight transport needs. As a Miami-based team, we pride ourselves on delivering premier services throughout the Miami Dade County. We ensure seamless, secure, and efficient transport, making us the trusted choice for many customers in the region.
Our Company
With years of experience in the industry, Auto Transport Specialty is dedicated to providing top-notch Miami Dade County car shipping services. Our team consists of highly skilled professionals with a deep understanding of the logistics involved in transporting vehicles and freight safely and promptly. Our commitment to customer satisfaction and service excellence has earned us a reputation as the go-to service provider in Miami Dade County.
Our Services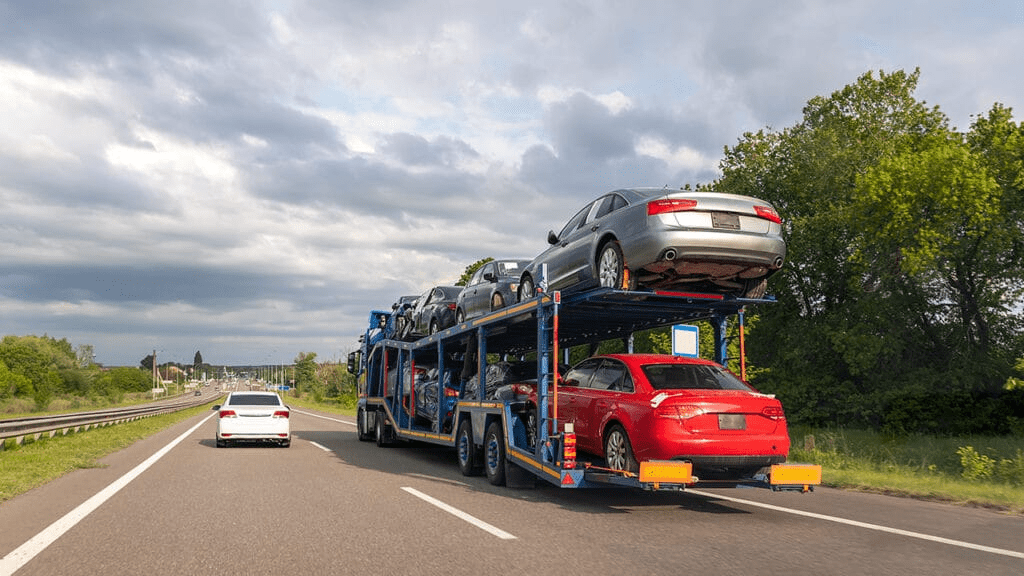 At Auto Transport Specialty, we offer a comprehensive suite of services to cater to a wide array of transport needs:
Miami Dade County Enclosed Transport
We provide secure enclosed transport services to protect your vehicle from external elements during transit. This service is perfect for transporting high-value or classic vehicles. Our expertly maintained fleet of enclosed carriers ensures maximum protection against weather, debris, and other potential risks. We take pride in our meticulous handling of every vehicle, treating each as if it were our own.
Miami Dade Car Transportation
Our general car transportation services ensure your vehicle reaches its destination on time and in the same condition it was picked up. Leveraging our extensive experience and robust logistics network, we can navigate the nuances of Miami Dade's transportation routes effectively. We manage everything from compact cars to SUVs, offering door-to-door service for your convenience.
Motorcycle Shipping in Miami Dade County
We offer dedicated shipping services for motorcycles, ensuring safe and reliable transport for your two-wheeled companion. With the use of specialized equipment and a deep understanding of motorcycle transport, we handle everything from vintage motorcycles to modern sport bikes. We make it our mission to deliver your motorcycle to its destination safely and punctually.
Miami Dade County RV Shipping
If you're in need of RV shipping services in the county, our team is equipped to handle the complexities of moving these large vehicles. Whether it's a compact travel trailer or a full-sized motorhome, we have the expertise and equipment to transport it safely. We understand the unique challenges associated with RV shipping and are well-prepared to address them effectively.
Boat Shipping in Miami Dade
Our specialized boat shipping services guarantee your watercraft will be transported securely and efficiently. From personal watercraft to larger yachts, we ensure your boat is handled with the utmost care and professionalism. With our comprehensive insurance coverage, you can trust us to transport your boat securely to its new location.
Freight Shipping in Miami Dade County
Our freight shipping services are perfect for businesses or individuals who need to move large, bulky, or heavy items. Whether it's palletized goods, construction materials, or other industrial freight, we have the resources and know-how to handle it all. We offer tailored solutions to meet the unique freight shipping needs of our Miami Dade customers.
International Car Shipping from Miami Dade
If you're moving overseas, we provide international car shipping services to ensure a seamless transition for your vehicle. We coordinate all aspects of the transport process, including customs documentation and foreign delivery logistics. We strive to make the international shipping process as straightforward as possible for our customers.
Miami Dade Heavy Equipment Hauling
We handle the transport of heavy machinery and equipment, following strict safety procedures to ensure a smooth journey. Whether it's construction, farming, or industrial equipment, we're equipped to haul it safely and efficiently. Our specialized carriers and trained professionals ensure your heavy equipment arrives at its destination in a timely and secure manner.
Contact Auto Transport Specialty today for reliable Miami Dade County car shipping and other transportation services.
Reach out to us at our office, located at 332 SW 25th Rd, Miami, FL 33129, or give us a call at 305-985-4415. We look forward to serving all your vehicle and freight transport needs.