Welcome to the fascinating world of car shipping, where Miami plays a pivotal role. As one of the country's busiest transport hubs, Miami commands a significant role in the transportation industry, especially car shipping services.
With its strategic location, Miami serves as a significant link in the supply chain, connecting the rest of the U.S. to the Caribbean and Latin America. Given this significance, quality car shipping services, such as those provided by Specialty Mobile Systems (Auto Transport Specialty), become essential to maintaining the area's vibrant commerce and helping private individuals navigate their transportation needs.
With Auto Transport Specialty at the helm, you can rest assured that Miami's car shipping services are not just a solution, but a way to streamline your transportation needs with professionalism, reliability, and excellence.
The Importance of Car Shipping Services in Miami, FL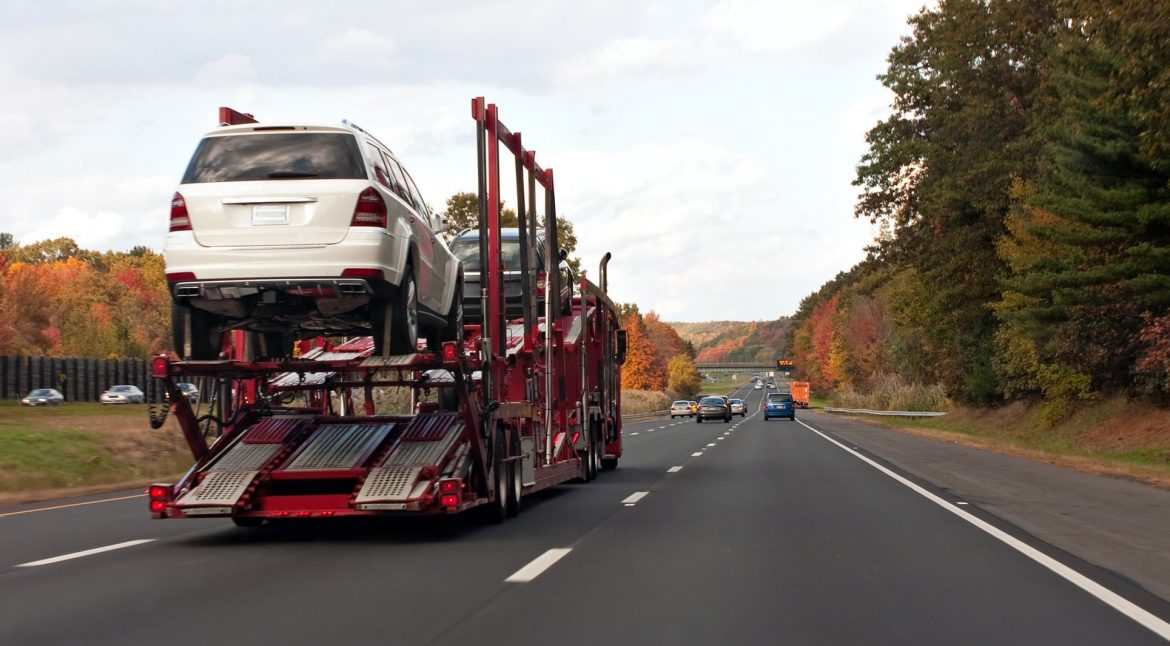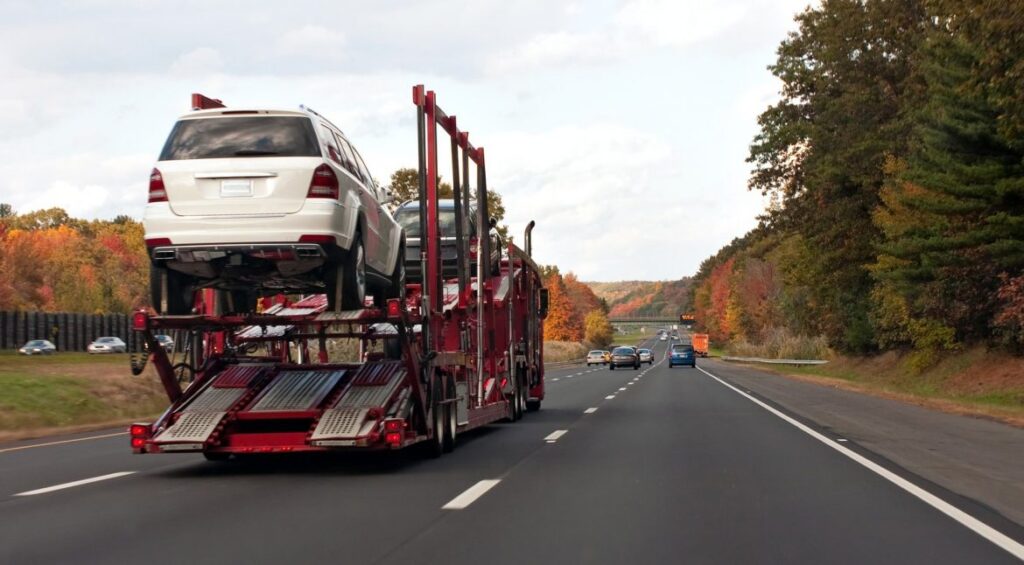 As an auto transport hub, Miami holds significant importance in the car shipping industry. Whether for businesses or individuals, efficient and reliable car transport services are vital in this bustling city.
Here are some key areas where these services prove invaluable:
Streamlined Logistics: In a city as busy and well-connected as Miami, car shipping services play a crucial role in ensuring seamless transportation and logistics for both commercial and private purposes. Efficient car shipping means businesses can rely on timely deliveries, while individuals can move vehicles without the hassle of long-distance driving.
Relocation Services: Miami is a popular destination for individuals moving from across the country or even internationally. For those relocating, professional car shipping services simplify the transition by safely transporting their vehicle to their new home.
Auto Dealerships and Auctions: With numerous auto dealerships and car auctions taking place in Miami, there is a constant need for reliable car shipping services to transport vehicles to and from these locations.
How Does Vehicle Transport to and From Miami Work?
Shipping a vehicle to or from Miami is a straightforward process when you partner with a reliable auto transport company like Auto Transport Specialty. With a simple four-step process, we make the daunting task of car transportation easy and stress-free.
Here's what the process looks like:
Booking: The first step in the vehicle shipping process is booking your transportation with a trusted provider like Auto Transport Specialty. You'll need to provide details about the vehicle and the pickup and delivery locations.
Pickup: Once your booking is confirmed, your car will be picked up from the designated location. Auto Transport Specialty ensures that your vehicle is handled with utmost care during this process.
Transportation: Depending on your chosen method of transport (open or enclosed), your vehicle will be loaded onto the carrier for transit. During its journey, the vehicle is insured and under constant supervision.
Delivery: Upon arrival at the destination, your car will be safely offloaded and handed over to you or your designated recipient. You'll be able to inspect the car to ensure it's in the same condition as when it was picked up.
Miami Car Shipping Pricing & Time to Ship Your Car
Car shipping costs vary based on the distance, location, and specifics of the vehicle. Here's a table showcasing some cost estimates and transit times for shipping to and from Miami:
| | | | |
| --- | --- | --- | --- |
| Shipping To/From Miami | Cost | Distance | Estimated Time In Transit |
| Jacksonville to Miami | $208 | 346 miles | 3-5 days |
| Miami to New Orleans | $518 | 864 miles | 3-5 days |
| Nashville to Miami | $547 | 911 miles | 3-5 days |
| Miami to Indianapolis | $718 | 1196 miles | 4-6 days |
| Miami to Cleveland | $745 | 1242 miles | 4-6 days |
| Denver to Miami | $1238 | 2064 miles | 6-8 days |
| Miami to Albuquerque | $1176 | 1960 miles | 5-7 days |
| Portland to Miami | $1954 | 3256 miles | 8-10 days |
What Factors Affect the Cost to Ship a Car?
Distance and Location: The longer the shipping distance, the higher the cost. Similarly, remote locations that are difficult to access may incur additional charges.
Vehicle Size and Weight: Larger, heavier vehicles typically cost more to ship because they take up more space on the carrier and add to the total weight the truck has to carry.
Type of Transport: Open transport is the standard and most affordable method. However, if you choose enclosed transport for added protection, especially for luxury or classic cars, the cost will be higher.
Season: The time of the year can affect shipping costs. Prices may rise during peak moving season and drop in slower months.
Urgency: If you require expedited shipping, it will come at a premium cost.
How Much Does It Cost to Ship a Car From Miami to California?
The average cost to ship a car from Miami to California typically falls within the range of $950 to $1200. However, it's important to remember that the final price can be influenced by various factors such as the type of car, the specific transport method chosen, and the exact locations for pick-up and delivery. Hence, it's always advisable to compare prices and consider different options before settling for a car shipping service.
How Much Does It Cost to Transport a Car From Miami to LA?
The cost to transport a car from Miami to LA generally aligns with the average car shipping cost within the continental United States, which is between $950 to $1200. However, the specific cost can vary depending on factors like the size and model of the vehicle, the transport option chosen (open or enclosed), and the urgency of the shipment.
How Much Does It Cost to Ship a Car From Miami to New York?
Transporting a car from Miami, Florida to Manhattan, New York, a distance of around 1,293 miles, typically takes 3-6 days. The cost for this journey can range from $1,050 to $1,550, depending on whether you choose an open carrier or an enclosed car carrier. The open carrier is more cost-effective, while the enclosed carrier offers enhanced protection, making it more suitable for luxury or classic cars.
Auto Transport Specialty: A Leader in Miami Car Shipping Services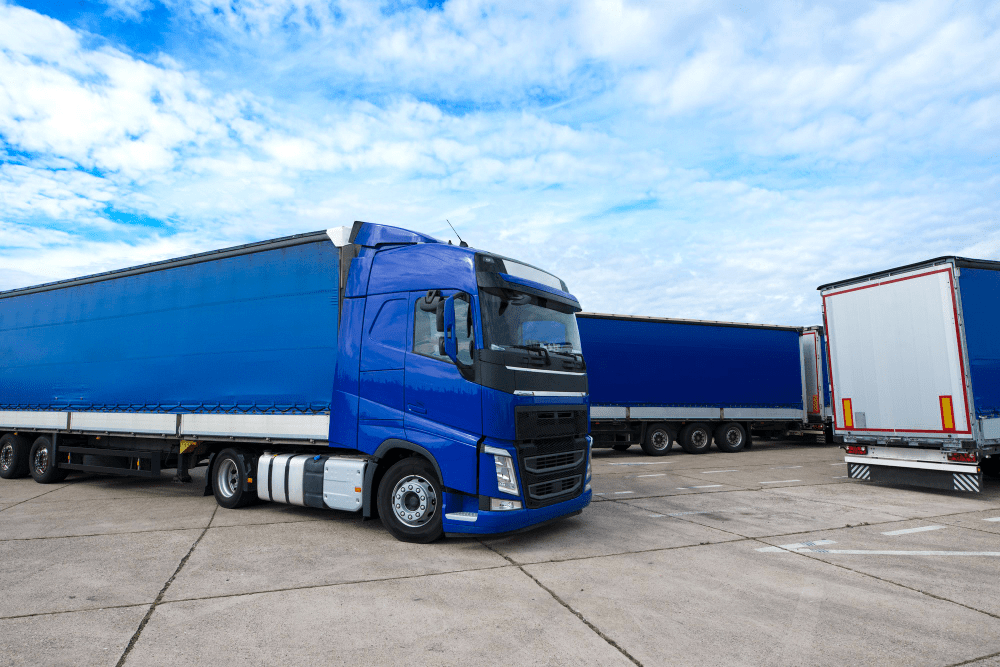 Among the myriad car shipping companies operating in Miami's bustling industry, the auto shipping company Auto Transport Specialty truly stands out. Established in 2001 by Donald Ferris, Auto Transport Specialty originated from a rich background in the manufacturing and reconditioning of custom commercial vehicles at Midwest Mobile Technologies. This unique history gives Auto Transport Specialty the expertise and insights necessary to deliver top-notch vehicle transport services.
Auto Transport Specialty takes pride in offering a comprehensive range of car shipping services tailored to suit diverse client needs, with a particular emphasis on Miami car shipping services. The company has set itself apart from the competition by prioritizing customer needs, providing diverse transportation options, and maintaining a firm commitment to quality and reliability.
Our Services:
Enclosed Vehicle Transport: Perfect for luxury, classic, or highly valuable cars that require extra protection from weather elements and road debris.
Open Vehicle Transport: A cost-effective solution for everyday vehicles, offering the same high level of care and professionalism as enclosed transport.
Door-to-Door Service: For maximum convenience, Auto Transport Specialty can pick up and deliver vehicles directly from and to your specified locations.
Long-Distance and Interstate Transport: Auto Transport Specialty provides reliable car shipping services across the entire United States, regardless of the distance.
Long Distance Miami Car Shipping Company
As a trusted car transport company, Auto Transport Specialty embodies the high level of organization, skill, and reliability required for long-distance auto transport. Our reputation as a reliable auto transport company is evident in our services.
As a reputable auto transport company based in Miami, Auto Transport Specialty offers comprehensive auto transport services for long-distance and interstate journeys that prioritize safety, efficiency, and timely delivery. Whether you're moving to a different state, purchasing a car from afar, or need auto shipping services to transport a vehicle to a family member, Auto Transport Specialty has the resources and expertise to make the journey seamless and stress-free.
Shipping Luxury and Classic Cars in Miami
At Auto Transport Specialty, we understand the unique requirements involved in car transport, especially for luxury and classic cars. We offer specialized auto transport services that meet these unique needs. These vehicles are often valuable and irreplaceable, demanding a higher level of care and protection.
Our enclosed transport option is designed to cater to these needs, offering maximum protection against weather, road debris, and potential damage. We treat your prized possessions with the utmost respect, ensuring they reach their destination in pristine condition.
International Shipping to/from Miami
For clients looking to transport vehicles beyond the US borders, Auto Transport Specialty also offers international car shipping services. Leveraging Miami's strategic location as a significant port city, we facilitate seamless international car shipping to and from various global destinations.
We navigate the complexities of customs clearance, paperwork, and international logistics on your behalf, providing a hassle-free shipping experience.
Why Choose Auto Transport Specialty for Miami Car Shipping Services?
As one of the best car shipping companies, Auto Transport Specialty differentiates itself as an auto shipping company that prioritizes customer needs, provides diverse transportation options, and maintains a firm commitment to quality and reliability.
1. Customer-Driven Approach
At Auto Transport Specialty, we don't just provide a service; we build partnerships. We believe that each client has unique needs and preferences, which is why we offer tailored solutions rather than a one-size-fits-all approach. We invest time in understanding your needs, exploring different options, and designing a service that meets and exceeds your expectations. Whether you're shipping a compact sedan, a luxury SUV, or a vintage classic, we make sure our services align with your specific requirements.
2. Experienced Staff
Our team is our most valuable asset. Composed of seasoned professionals, our staff boasts years of experience in the transportation industry, giving them the knowledge and skills needed to handle any shipping request efficiently. They are trained to deal with different vehicle types, understand the nuances of various transport methods, and navigate the complexities of long-distance shipping. This expertise, coupled with their commitment to service excellence, makes them a reliable choice for your Miami car shipping needs.
3. Comprehensive Insurance
Peace of mind is a valuable commodity, especially when shipping valuable assets like vehicles. That's why we ensure all vehicles under our care are fully insured during transit. From pick-up to delivery, your vehicle is protected against any unforeseen circumstances, giving you the confidence that your car is in safe hands.
4. Transparent Pricing
We understand how frustrating hidden costs can be, which is why we uphold transparency in our pricing. We provide detailed quotes that break down all costs associated with the service, allowing you to understand what you're paying for. No surprise fees, no last-minute charges – just honest, straightforward pricing.
5. Rapid Response Quote System
Time is of the essence in shipping, which is why we've designed our Rapid Response Quote System. With this, you can quickly receive a competitive quote for your car shipping needs. Simply input your details, and our system will generate a precise quote in minutes. This means less waiting and faster decision-making.
Customer Testimonials and Case Studies
"When I had to move from Miami to New York, I was nervous about shipping my vintage car. Auto Transport Specialty put my fears to rest. Their enclosed transport service was top-notch. My car arrived in perfect condition!" – Jake M.
"Auto Transport Specialty helped me ship my SUV from Miami to Los Angeles. The staff were professional, and my vehicle was delivered on time without a scratch. I couldn't be happier!" – Maria S.
In a recent case, a car dealership needed to ship multiple vehicles from Miami to various locations nationwide. Auto Transport Specialty provided a customized solution that ensured safe and timely delivery of all cars, helping the dealership maintain customer satisfaction and business efficiency.
Conclusion
Shipping a vehicle doesn't have to be a daunting task, especially when you have a reliable partner like Specialty Mobile Systems by your side. With our extensive range of services, experienced staff, and commitment to customer satisfaction, we make Miami car shipping easier than ever.
So why wait? Give us a call today at 888-966-9573 or visit our website for a free rapid response quote. Embrace the power of Miami car shipping services with Auto Transport Specialty, and experience the ease and convenience of professional vehicle transport.
FAQs
Is my vehicle insured during transport?
Yes, at Auto Transport Specialty, all vehicles in transit are fully insured. Our comprehensive insurance coverage ensures your vehicle is protected against any unforeseen incidents from pick-up to delivery.
Can I ship personal items in my vehicle?
While it may be possible, we generally recommend against it. Personal items are not covered by our insurance, and additional weight in the vehicle could affect the shipping cost. It's best to check with us beforehand.
How do I prepare my car for shipping?
You should ensure the car is clean, has a quarter tank of gas (but no more), and all personal items are removed. Also, note any existing damage for reference and inform the shipping company about any quirks or mechanical issues.
What details do I need to provide to get a quote for car shipping?
When you request a quote from Auto Transport Specialty, you'll need to provide some basic information including the make, model, and year of your vehicle, the pickup and delivery locations, and your preferred timeline for shipping. This will allow us to provide an accurate and competitive quote for our services.
Do I need to be present when my vehicle is picked up or delivered?
Yes, it is generally recommended that you or a designated individual be present during both pick-up and delivery of the vehicle. This allows for an inspection of the vehicle and to sign off on its condition at both ends of the transport process.