Nationwide Auto Transport Miami is a beacon of excellence when it comes to the seamless shipping of vehicles across the United States. Based in the vibrant, pulsating city of Miami, we are part of the family-owned Auto Transport Specialty, a company revered for its reliable, affordable, and customer-centric vehicle transport services.
From the sunny coasts of Florida to the sprawling landscapes of the Midwest, the snow-capped peaks of the Rockies, or the bustling metropolises on the West Coast, we ensure your vehicle reaches its destination in pristine condition, anywhere in the continental United States.
Leveraging our deep industry knowledge, extensive network, and top-notch enclosed transporters, we alleviate the stress and potential damage of long-distance driving. And while we pride ourselves on providing nationwide services, it is our roots in Miami that give us a unique edge – a local touch in a national network, ensuring each of our customers feels valued, understood, and well-served.
Understanding Our Customers: Diverse Needs for Vehicle Transport Services In Miami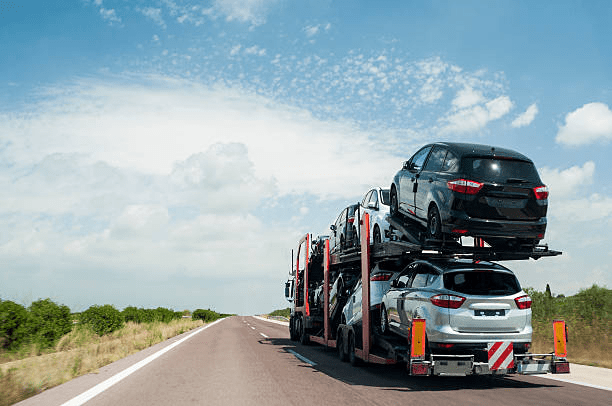 At Specialty Mobile Systems (Auto Transport Specialty), we serve a diverse clientele with unique needs and circumstances. From individuals relocating for personal or professional reasons to car dealerships managing large inventories, our robust vehicle transport services are tailored to meet the specific needs of each customer. Here's a closer look at the different types of customers who benefit from our services.
The Convenience of Car Transport for Relocating Individuals
For those embarking on the journey of relocation, either for professional purposes or personal preferences, Auto Transport Specialty provides an invaluable car shipping service. A significant portion of our clients falls into this category, finding the convenience of our vehicle transport services invaluable.
Opting to ship their cars rather than driving them across long distances, they find our service not just economical but also less stressful. When you consider the potential costs associated with long-distance drives—fuel, meals, overnight accommodations—not to mention the physical exhaustion and potential risks on the road, the advantages of vehicle transport services become clear.
By entrusting their vehicles to us, our clients can focus on other essential aspects of their relocation process. They can comfortably travel to their new homes, knowing their vehicles are in safe hands and will be delivered in pristine condition.
Serving the Seasonal Migration: Snowbirds
Another significant category of our customers consists of snowbirds and retirees who migrate south during the colder months for a warmer, more relaxed climate. These individuals often own residences in two different parts of the country and require reliable, recurring vehicle transport services.
Twice a year, as the seasons change, we assist snowbirds in moving their vehicles smoothly and safely between their homes. The arrival of their trusted car helps ensure a seamless transition, offering them the comfort and convenience of personal transportation in their seasonal homes.
With our dedicated service, these customers can focus on enjoying their seasonal retreat rather than worrying about the logistics of vehicle relocation.
Reliable Military Vehicle Transport Services
The nature of military service often necessitates frequent relocations, presenting unique transportation challenges for service members. At Auto Transport Specialty, we provide a specialized shipping service to transport military vehicles from one base to another, offering a cost-effective and reliable solution for our brave service members.
Our experienced staff understands the complexities and time-sensitive nature of military relocations. Our service reduces the stress associated with these moves, allowing military personnel to concentrate on their responsibilities without the added burden of vehicle logistics.
Supporting Car Dealerships with Efficient Vehicle Transport
Car dealerships, whether large or small, often need to transport vehicles from one location to another. This need could be due to inventory shifts between dealerships, purchases from auctions, or delivering a newly sold vehicle to a customer.
We've built strong relationships with many car dealerships, offering the flexibility to transport single or multiple vehicles simultaneously. Our services ensure a smoother, faster, and more efficient process for dealerships, supporting their business operations and contributing to customer satisfaction.
Assisting Online Car Buyers and Sellers
With the surge in online platforms for buying and selling cars, such as Auto Trader and eBay, there's an increasing need for reliable vehicle transport services. Individuals engaging in these transactions often live in different parts of the country, requiring a secure and efficient method to transport purchased vehicles.
We serve this growing market segment, ensuring the vehicle transport process is as seamless as the online transaction. Buyers can have their newly purchased vehicles delivered right to their doors, and sellers can confidently expand their potential customer base across the nation.
How to Prepare Your Vehicle for Nationwide Auto Transport In Miami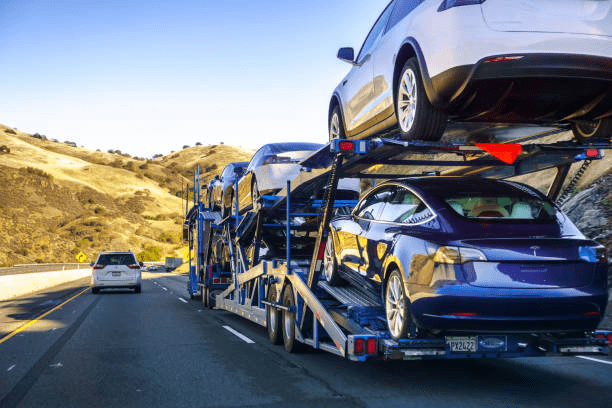 When entrusting your vehicle to a transport service, it's essential to ensure the vehicle is adequately prepared for the journey. This preparation not only safeguards your vehicle but also facilitates a smoother and more efficient transport process. In this guide, we outline several crucial steps to prepare your vehicle for transport with Nationwide Auto Transportation.
1. Fuel Requirements
The first step in preparing your vehicle for transport involves your gas tank. It's recommended that the gas tank be filled between a quarter and half-full. Having the right amount of fuel in your tank is crucial for the transport process—it ensures the vehicle can be moved as necessary during loading and unloading while avoiding the additional weight and potential safety hazards of a full tank.
2. Personal Items in the Vehicle
When preparing your vehicle for transport, it's important to remember that personal items are not permitted to be left in the vehicle during transit. The Department of Transportation's regulations prohibits personal items from being transported by a carrier whose license is only for carrying vehicles.
This prohibition includes items like cell phones, clothes, radar detectors, and other personal belongings. Neither Nationwide nor the carrier can be held responsible for any personal items left in the vehicle during transit.
3. Dealing with Vehicle Alarms
A key aspect of preparing your vehicle for transport involves the vehicle's alarm system. To avoid unnecessary disruptions and potential complications during the journey, all alarm systems should be disabled, disconnected, or turned off.
If your vehicle requires specific instructions to start or disable the alarm, make sure to inform Nationwide or the carrier at the time of pickup. Failure to do so could result in potential damages, for which neither the carrier nor Nationwide can be held responsible.
4. Accessories and Attachments
Another critical step in vehicle preparation involves dealing with any accessories or attachments. Any non-permanent racks, such as bike racks or luggage racks, should be removed. The ground effect features such as spoilers and air dams should also be taken off, if possible, to ensure safe transport.
The vehicle should have at least five inches of ground clearance. Any damages resulting from these items catching on loading ramps during the loading and unloading process will not be covered.
5. Antenna Considerations
Your vehicle's antenna should be properly prepared for transport to avoid potential damage. If the antenna on your vehicle does not retract, you should remove it before the vehicle is picked up for transport.
6. Keys for the Carrier
The Department of Transportation requires the carrier to have a set of keys for the vehicle, including the ignition, trunk, and glove box. You must provide one set of keys to the carrier at the time of pickup.
7. Securing Camper Tops and Tonneau Covers
If your vehicle has a camper top or tonneau cover, these must be securely bolted down and locked. This is crucial to ensure safety during transport. Loose items can cause damage or even accidents during transport.
8. Checking Vehicle Fluids
Ensuring all vehicle fluids are at appropriate levels is crucial for safe transport. Fluids such as oil, transmission fluid, and anti-freeze should be topped off and prepared for the weather conditions of the journey. Neither Nationwide nor the carrier will be responsible for any damages resulting from Acts of God or fluctuating weather conditions during transport.
9. Importance of Cleanliness
Lastly, it's crucial to ensure your vehicle is clean before transport. A clean vehicle allows the driver to perform a more complete and accurate inspection report. Try to clean your vehicle as thoroughly as possible, removing dirt and grime. However, full detail is not necessary.
Identifying the Ideal Nationwide Auto Transport Company
Choosing a reputable and reliable auto transport company for your vehicle's nationwide transport can seem daunting. To make this decision easier, we've compiled a list of key factors to look for in a nationwide auto transportation company. Considering these factors will help ensure you're entrusting your vehicle to a competent and reliable service.
Credentials and Licensing
Department of Transportation (DOT) Registration: A reputable nationwide auto transport company should be fully licensed and have valid registration with the Department of Transportation. This registration ensures that the company is operating within federal guidelines and regulations.
Motor Carrier (MC) Number: Alongside DOT registration, look for the company's MC number. This unique identifier is given to transportation companies engaged in interstate commerce, further adding to the company's legitimacy.
Insurance Coverage
Comprehensive Insurance: Always look for a company that is fully insured and offers comprehensive insurance coverage for your vehicle during transport. This coverage should protect your vehicle against potential damages during transit.
Insurance Certificate: Request to view the company's insurance certificate. A reliable company will be open about their insurance and happy to provide you with the necessary documentation.
Experience and Reputation
Years of Operation: A company's experience in the industry is often a reliable indicator of its service quality. Look for a company with several years of operation in nationwide vehicle transport.
Customer Reviews and Testimonials: Check out customer reviews and testimonials to gauge the company's reputation. A company with consistently positive feedback is likely to deliver a high level of service.
Pricing and Transparency
Competitive Pricing: While pricing should not be the sole factor in your decision, it's important to ensure the company offers competitive rates. However, beware of prices that seem too good to be true; they often are.
No Hidden Fees: Look for a company that provides transparent quotations with no hidden fees. A trustworthy company will be upfront about all costs involved in the transport process.
Range of Services
Transportation Options: A top-notch auto transport company should provide a variety of transportation options, such as open or enclosed transporters, to cater to different customer needs and vehicle types.
Nationwide Service: For a seamless experience, look for a company that offers nationwide door-to-door service. This feature offers the convenience of having your vehicle picked up and delivered to the locations of your choice.
Customer Service
Professional Staff: Look for a company with professional, experienced staff that is capable of addressing your concerns and guiding you through the transport process in a timely manner.
Availability: A reliable auto transport company will offer convenient customer service hours, ensuring you can reach them when you need to.
How Much Does It Cost To Ship a Car Nationwide
The cost to ship a car nationwide is determined by several factors, including the distance, the size and weight of the vehicle, the transport type (open or enclosed), fuel prices, and the specific pick-up and drop-off locations. Seasonal demand can also influence the cost, with prices tending to increase during peak relocation periods such as summer.
Typically, you can expect the cost to range from approximately $500 to $1,500. For instance, a standard-sized car transported on an open carrier from New York to Los Angeles might cost around $1,000 to $1,200. Opting for an enclosed carrier for the same route could increase the cost to between $1,500 and $2,000 due to the added protection it offers.
These figures are estimates, and actual costs can vary. Therefore, it's crucial to request a free quote from your chosen transport company. Ensure they are transparent about their pricing to avoid any hidden fees and get a clear understanding of the full cost.
Nationwide Auto Transport Services By Auto Transport Specialty In Miami
At Specialty Mobile Systems, we have honed our skills and logistics network to provide comprehensive nationwide auto transport services. At Nationwide Auto Transport Miami, customer satisfaction is our top priority. No matter your location or destination across the country, we ensure a smooth, secure, and efficient vehicle transport process.
Extensive Coverage
Our services cover the entire United States, from bustling cities to quieter, remote areas. Our nationwide coverage includes:
Major metropolitan areas
Mid-sized cities
Small towns
Rural and remote locations
Flexible Transport Options
Understanding that every customer's needs and preferences vary, we offer different transportation options for your convenience:
Open transport: An economical choice for typical vehicles
Enclosed transport: Offering extra protection, ideal for luxury, classic, or custom vehicles
Specialized Handling
Our experienced drivers and support staff are trained to handle vehicles of all types and values. Whether you own a family sedan, a luxury car, a vintage automobile, or a heavy-duty truck, we provide the following:
Careful loading and unloading processes
Safe and secure transit
Timely delivery to your destination
Transparent Pricing
We believe in providing our customers with complete transparency. When you choose our nationwide auto transport service, you can expect:
Free, rapid-response quotes
Competitive, fair pricing
No hidden fees or charges
Our nationwide auto transport services at Specialty Mobile Systems combine extensive coverage, flexible transport options, specialized handling, and transparent pricing to provide an unbeatable customer experience. Trust us to deliver not just your vehicle but also a service that meets and exceeds your expectations.
Conclusion
Choosing the right auto transport company is crucial to ensure the safety and timely delivery of your vehicle. At Specialty Mobile Systems, we understand the value and significance your vehicle holds. We have built our reputation on offering reliable, efficient, and comprehensive nationwide auto transport services, making us the preferred choice for individuals and businesses alike.
Don't let the stress of moving your vehicle burden you. Entrust it to the professionals at Auto Transport Specialty. We assure you of our unwavering commitment to meeting and exceed your expectations, ensuring a seamless and satisfying experience.
Call us now at 888-966-9573 for a rapid response competitive quote and start the journey towards stress-free auto transport.
FAQs
How long does it take to transport a vehicle nationwide?
The time it takes to transport a vehicle nationwide depends on several factors, including the distance, the transport type, and the specific pick-up and drop-off locations. On average, it could take anywhere from a few days to a couple of weeks.
Can I ship personal items in my car during transport?
No. Personal items are not allowed in the vehicle during transit as per the Department of Transportation (DOT) regulations. Neither Specialty Mobile Systems nor the carrier will be responsible for items left in the car.
What's the difference between open and enclosed transport?
Open transport is a cost-effective option suitable for most vehicles. It involves transporting your vehicle on an open carrier. Enclosed transport, on the other hand, provides added protection for your vehicle from weather and road debris, making it ideal for luxury, antique, or custom vehicles.
Is Specialty Mobile Systems insured?
Yes, Specialty Mobile Systems is fully bonded and insured. This gives our customers the peace of mind of knowing that their vehicle is protected during transport.
What information do I need to get a quote for auto transport?
To get a quote, you'll typically need to provide information such as the pick-up and drop-off locations, the type of vehicle (make, model, and year), the desired transport type (open or enclosed), and the preferred dates for transport.