Delving into the bustling heart of South Florida, Miami is a hub of activity, culture, and commerce, making it a central location for auto shipping needs. Nestled within this vibrant city, residents and businesses often find themselves in need of reliable, professional vehicle moving services. Auto Transport Specialty, renowned for its long-standing experience and commitment to service quality, is a key player in this space.
With a history dating back to 1989, Auto Transport Specialty offers a comprehensive solution for vehicle moving needs in Miami and beyond. Offering a variety of transport options, including enclosed transporters for your prized possessions, we blend affordability with reliability, making the daunting task of vehicle transport a breeze.
We don't just move vehicles; we offer peace of mind, ensuring your vehicle is handled with care and delivered timely, exactly where it needs to be. Here, we take an in-depth look into why Auto Transport Specialty is Miami's choice for professional vehicle moving.
Understanding the Different Ways to Ship a Car In Miami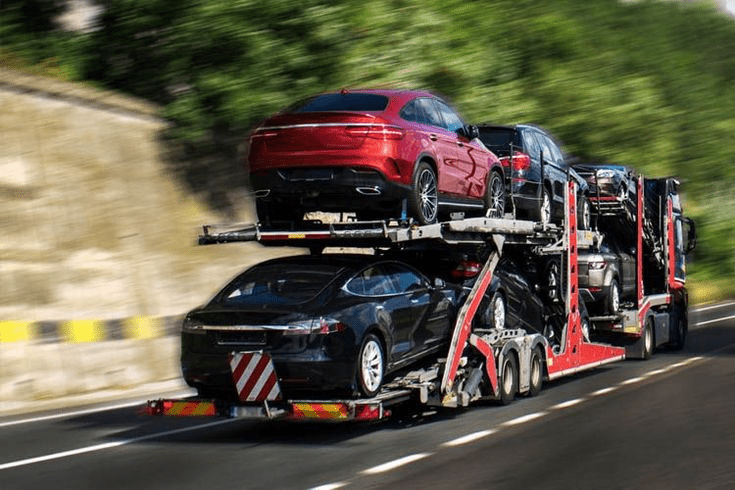 Shipping a car might initially seem like a straightforward process, but the reality is that there are several methods to consider, each with its own set of advantages, considerations, and costs. Understanding the available options can help ensure you choose the best method for your specific needs and budget.
1. Truck or Trailer Shipping – The Standard in Vehicle Transportation
Often considered the gold standard for vehicle shipping, truck or trailer transportation offers a simple, cost-effective solution for most car shipping needs. This method involves loading your car onto a specialized truck or trailer and transporting it over land to its destination.
2. Open Car Transport – The Economical Option
Open car transport is typically the least expensive option. In this scenario, your car is loaded onto a trailer or modified shipping vehicle, where it remains exposed to the elements. While this method doesn't provide complete protection from the weather, it does offer a reliable and economical solution for shipping vehicles over shorter distances or when weather conditions are expected to be favorable.
3. Enclosed Car Shipping – The Premium Protective Option
If your vehicle is particularly valuable or you want the most protection possible, enclosed car shipping is the preferred choice. In this case, your car is loaded into an enclosed trailer, providing it with complete protection from external elements.
Enclosed shipping is more expensive than open transport, but for many, the added cost is worth the peace of mind that comes with knowing their vehicle is fully protected.
4. Freight Train – An Alternative for Shipping Large Vehicle Fleets
While not typically used for moving individual cars due to the higher costs, freight train shipping is a viable option when transporting multiple vehicles. Particularly effective for large fleets, freight trains can transport many cars at once, often leading to lower per-vehicle shipping costs.
5. Ocean Freight – A Solution for Overseas and Coastal Shipping
Ocean freight shipping is an ideal choice when you need to transport your vehicle overseas or along the coast. This method involves securing your vehicle in a shipping container and transporting it on a cargo ship.
Prices for ocean freight shipping are generally comparable to truck and trailer transport and offer a reliable solution for international and coastal vehicle shipping needs. This is often the best option for Miami car shipping needs when the car needs to be transported overseas.
6. Airplane – The Premium Choice for Urgent or Specialty Vehicles
Air freight shipping is the fastest and most secure method of transporting vehicles but is also the most expensive. Typically reserved for high-value or specialty vehicles, air freight can quickly transport your car across long distances. However, the costs associated with air freight often make it a less practical choice for everyday vehicles.
Choosing the Right Shipping Method for Your Vehicle
The optimal method for shipping your car depends on various factors, including the vehicle's value, your budget, the distance it needs to travel, and the time frame within which it needs to reach its destination. Ultimately, the best car shipping companies will be able to guide you through this decision-making process.
Enclosed Car Shipping Vs Open Car Shipping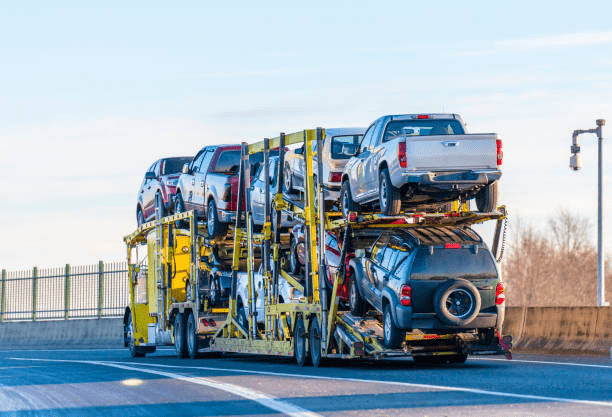 When it comes to shipping a car, two of the most common methods are open car shipping and enclosed car shipping. Both of these methods offer unique benefits but also differ in cost, protection, and suitability for various vehicle types. Let's explore the differences between these two popular methods to help you make an informed decision.
Open Car Shipping: Affordability and Accessibility
Open car shipping is a widely used method due to its cost-effectiveness and ease of access. Your vehicle is transported on an open-air trailer alongside other vehicles.
Cost-Effective: Open car shipping is generally the more affordable option. This is because the carriers can transport more vehicles at once, thereby reducing the cost per vehicle.
Availability: With open car shipping, your vehicle is transported on an open-air trailer alongside other vehicles, which is a common approach for many auto shipping companies.
Inspection Ease: The open structure allows for easy vehicle inspection at both the pickup and delivery points, making any potential damage immediately visible.
Drawbacks: The main drawback is that your vehicle is exposed to outdoor elements, such as weather conditions and road debris, which may potentially cause minor cosmetic damage.
Enclosed Car Shipping: Protection and Privacy
Enclosed car shipping, on the other hand, offers enhanced protection for your vehicle. This method involves transporting your vehicle inside a fully enclosed trailer, away from the elements. Auto Transport Specialty is among the best auto transport companies that provide this premium level of service.
Protection: With enclosed car shipping, your vehicle is shielded from weather conditions and road debris. This is especially beneficial for high-value vehicles, such as classic or luxury cars, that require extra care.
Privacy: Enclosed trailers offer an added degree of privacy, keeping your vehicle out of sight during transit.
Security: Enclosed shipping can provide additional security, as the vehicles are typically strapped down and immobile during transport.
Drawbacks: Enclosed car shipping is usually more expensive than open car shipping due to the additional protection and reduced vehicle capacity on the trailers. Additionally, scheduling can be more challenging as there are fewer enclosed carriers available.
Which One is Better?
When deciding between open and enclosed car shipping, consider the specific needs of your vehicle, your budget, and your personal comfort level. If your vehicle is a standard model and you're looking to save on costs, open car shipping may be the optimal choice.
On the other hand, if you're transporting a high-value or classic car and want maximum protection, enclosed car shipping might be the way to go. In either case, ensure you're working with a reputable car shipping company that prioritizes the safety and integrity of your vehicle.
What Factors Affect Car Shipping Costs In Miami?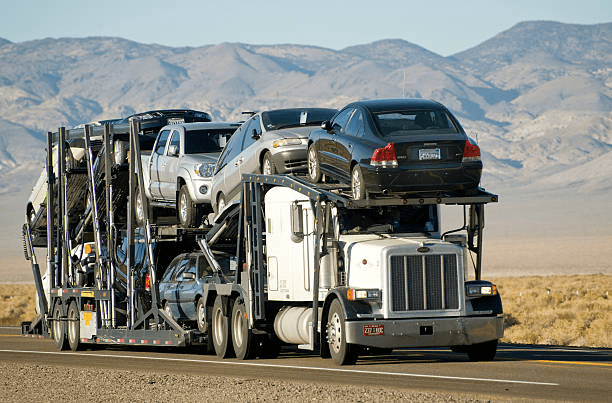 Understanding the various factors affecting car shipping costs can help you anticipate the expenses involved in transporting your vehicle, whether you're moving to a new location or purchasing a vehicle from afar. Here, we delve into the numerous elements that could influence the price you pay for this service.
Distance and Location
One of the primary determinants of car shipping costs is the distance and location. The further the vehicle needs to be transported, the higher the cost. To get an estimate of the cost for your specific needs, consider reaching out to an auto transport company.
Total Distance: The more miles your car needs to travel, the higher the shipping cost. This is due to increased fuel use, labor costs, and wear and tear on the transport vehicle.
Pickup and Drop-off Locations: The proximity of your locations to major highways or transport hubs can also affect costs. Rural or remote areas may incur additional fees due to the added time and difficulty in accessing these locations.
Vehicle Size and Weight
The size and weight of your vehicle directly influence shipping costs due to the impact on the transporter's capacity and fuel efficiency. The best car shipping companies, like Auto Transport Specialty, will take these factors into account when providing an estimate.
Vehicle Weight: Heavier vehicles can increase the cost due to increased fuel consumption.
Vehicle Dimensions: Larger vehicles may also be more expensive to ship because they take up more space on the carrier, potentially reducing the number of vehicles that the transporter can carry.
Transport Type
The type of transport you choose, whether open or enclosed, plays a significant role in determining the cost. It's important to select a car transport company that offers both open and enclosed transport services.
Open Transport: Open transport tends to be less expensive as more cars can be shipped at once, reducing the cost per vehicle.
Enclosed Transport: Enclosed transport is typically more costly due to increased protection and lower vehicle capacity.
Seasonality and Market Demand
Car shipping costs can fluctuate based on market demand and the time of year, similar to many other service industries. Professional auto transport services will be able to navigate these changes and provide a fair quote.
Peak Moving Seasons: Prices may increase during peak moving seasons, typically in summer, due to high demand.
Inclement Weather: Shipping costs may also rise during winter months in regions prone to harsh weather conditions as the risk and difficulty of transport increase.
Vehicle Condition
The operational condition of your vehicle can also impact the cost of shipping. Once you've filled out our online form, a representative from Auto Transport Specialty can help determine any additional costs for shipping non-operational vehicles.
Operational Vehicles: If your vehicle can be driven onto the transporter, it won't impact the cost much.
Non-Operational Vehicles: Non-running vehicles may require special equipment or additional labor to load and unload, potentially increasing the cost.
The car shipping cost can vary greatly depending on these factors, but our online form can help you get an accurate estimate.
How to Prepare Your Car for Shipping In Miami, FL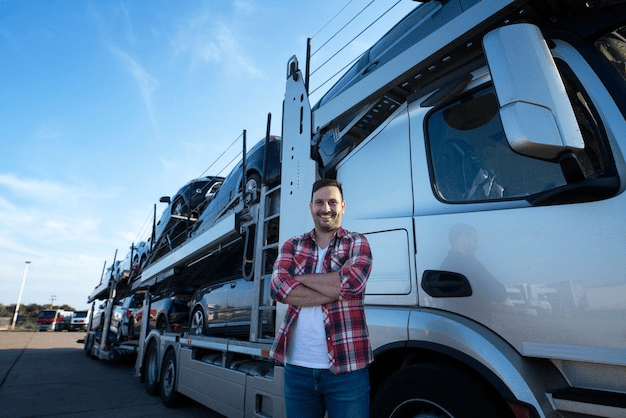 Shipping a car can be a complex process involving a multitude of decisions and preparations. To simplify the process and ensure that every detail is covered, we've created a comprehensive car shipping checklist that walks you through each step.
1. Wash the Car
The first step in your car shipping checklist should be thoroughly washing your car. Cleaning your vehicle might seem like an unnecessary step when you're about to have your car shipped across the country, but it's essential for a few reasons.
Firstly, a clean car allows for a more accurate inspection. Dirt and grime can often hide minor dings, scratches, or paint transfers that you'll want to document before shipping. Moreover, having your car clean makes it easier to notice any potential damage that may occur during transport when you finally receive your car.
By washing it inside and out, you can also ensure that no personal items are left inside that could move around during transit and potentially cause damage.
2. Inspect the Vehicle
After cleaning, it's crucial to conduct a detailed inspection of your vehicle. Make notes of any issues that you find, and consider sharing these findings with the car transport company that will be shipping your vehicle.
Open the hood and inspect the engine compartment. Check the interior, including the seats, floor mats, and trunk. Look for any existing damage, such as scratches, dents, or mechanical issues.
Make notes of any issues that you find, and consider sharing these findings with the shipping company. This way, if any new damage occurs during transit, you'll be able to distinguish it from pre-existing conditions.
3. Take Photos
In the digital age, it's easier than ever to document the condition of your vehicle before shipping. Use your smartphone or a digital camera to take detailed photos of your car from multiple angles. Make sure to photograph any existing damage, no matter how minor it might seem.
These photos will serve as a record of your vehicle's pre-shipment condition and can be used for comparison when your car arrives at its destination. These photos can be helpful for the auto transport company and for your own records.
4. Get Records of Damages
If there are any pre-existing damages on your vehicle, it's essential to get these officially recorded by the car shipping company. After conducting your own inspection, have a professional mechanic or the shipping company perform a formal inspection.
They will likely provide you with a Bill of Lading, a document outlining the condition of your car prior to shipment. Make sure this document includes any existing damage. Having this record can be essential if you need to make an insurance claim for any damage that occurs during transit.
5. Check Fluids and Battery Charge
Before handing over your car for shipping, take the time to check your car's fluid levels and battery charge. If your car leaks any fluids during transit, it can potentially damage other vehicles on the transporter. Therefore, it's crucial to ensure your car doesn't have any leaks and that all fluid levels are adequately maintained.
Regarding the battery, the shipping company may need to move your car on and off the transport vehicle. A charged battery ensures that your car can be moved as needed. However, remember to leave your gas tank only about a quarter full to reduce weight.
After completing these steps, your car will be ready to be transported by our car shipping services.
Car Shipping Scams and How to Avoid Them
Car shipping can be a lifesaver when it comes to long-distance moves or purchasing vehicles from afar. However, as with any industry, there are potential scams that unsuspecting customers can fall prey to. Here, we discuss common car shipping scams and offer advice on how to avoid them.
Common Car Shipping Scams
Before we delve into how to avoid scams, let's identify the most common ones in the car shipping industry.
Advance Payment Scam: One common scam involves companies demanding large upfront payments before any service is rendered. The scammer may vanish once the payment is received, or they may provide subpar service, knowing that they already have your money.
Low-Ball Estimate Scam: In this scam, a fraudulent company will offer a significantly lower estimate than other companies to attract customers. Once the customer agrees to the service, the company may suddenly raise their prices, leaving the customer with an unexpectedly high bill.
Non-Delivery Scam: In some cases, dishonest individuals may pose as legitimate car shipping companies. They may create a professional-looking website, offer reasonable rates, and seem genuine. However, after payment is made, they fail to pick up or deliver the vehicle.
How to Avoid Car Shipping Scams
Fortunately, there are steps you can take to avoid falling victim to these scams.
Research the Company Thoroughly: Always conduct extensive research on any car shipping company you're considering. Look for customer reviews, check their rating with the Better Business Bureau, and verify their USDOT number on the FMCSA's website.
Avoid Paying Large Upfront Fees: Most reputable companies will not require a large payment before the service is rendered. Be cautious of any company that demands a significant deposit or full payment upfront.
Get Multiple Quotes: Obtaining quotes from multiple companies can help you identify a potential scam. If a quote seems too good to be true, it probably is.
Review the Contract Carefully: Before signing anything, make sure you thoroughly understand the contract. Look out for any hidden fees or clauses that could allow the company to increase the price later.
Insist on a Bill of Lading: A Bill of Lading is a legal document that outlines the condition of your vehicle before and after shipment. It also details the terms of your agreement with the shipping company. Be wary of any company that refuses to provide this document.
Auto Transport Specialty Professional Vehicle Moving Services in Miami FL
At Auto Transport Specialty, we offer professional vehicle moving services in Miami, combining our decades of experience in the transport industry with our comprehensive understanding of the unique transportation needs of Miami residents.
Our services are designed to deliver efficiency, affordability, and peace of mind, ensuring that your vehicle reaches its destination in optimal condition.
Customized Transportation Solutions
Recognizing that each client has different requirements and expectations, we provide customized transportation solutions that meet your specific needs. Whether you require transport for a single person car, a fleet of commercial vehicles, or a valuable classic car, we are equipped to handle the task.
Nationwide Reach, Local Expertise
While we provide nationwide auto transport, our local knowledge of Miami's roadways, weather patterns, and regulatory environment ensures that our service is unmatched in its efficiency and reliability. Our local expertise guarantees that we can navigate through the city with ease and deliver your vehicle promptly and safely.
Options for Every Need
To cater to the varied needs of our Miami clients, we offer both open and enclosed transporters. Open transporters are perfect for clients seeking a budget-friendly option, while our enclosed transporters offer an extra level of protection, ideal for high-value or antique vehicles.
Experienced Staff & Robust Network
Our experienced staff is trained to handle your vehicle with utmost care. Moreover, our expansive network of highly qualified carriers further ensures that we provide high-quality service consistently.
Fully Bonded and Insured
We understand that your vehicle is an investment. Therefore, we are fully bonded and insured, providing you with added peace of mind when you entrust your vehicle to us.
A Customer-Driven Approach
At Auto Transport Specialty, we pride ourselves on being a customer-driven organization. Our team is ready and available 24/7 to answer any questions, address any concerns, and ensure your vehicle's safe and timely delivery.
Conclusion
Navigating the complexities of vehicle transportation can be a challenging task. However, with the help of a seasoned and reputable partner like Auto Transport Specialty, your vehicle transport needs can be met efficiently, affordably, and without any hassle.
Our unique combination of nationwide reach, local expertise, customized solutions, and a strong customer-driven approach allows us to deliver top-notch services, including professional vehicle moving in Miami.
Don't let the logistics of vehicle transport stress you out. Reach out to Auto Transport Specialty today at 888-966-9573, and let our team guide you through the process. We are here to ensure your vehicle's safe and timely delivery, meeting and exceeding your expectations every step of the way.
FAQs
How do I prepare my car for shipping?
Before shipping your car, we recommend washing it thoroughly, inspecting for any pre-existing damages, recording them and taking photographs for reference. Also, make sure to check your car's fluids and battery charge.
What is the difference between open and enclosed transport?
Open transport exposes your car to the outdoors and is the more economical option. On the other hand, enclosed transport protects your car from the weather and road conditions, which is preferable for high-value or classic cars.
How is the cost of shipping a vehicle determined?
Several factors can affect the cost of shipping, including the distance, vehicle size and weight, type of transporter (open or enclosed), route difficulty, and current fuel prices.
How can I avoid car shipping scams?
It's crucial to research the shipping company thoroughly, avoid paying large upfront fees, get multiple quotes to identify any that seem too low, review your contract carefully, and insist on a Bill of Lading.
How does Auto Transport Specialty ensure the safe transport of my vehicle?
At Auto Transport Specialty, we employ experienced staff, work with qualified carriers, and are fully bonded and insured. We also provide an official Bill of Lading, ensuring complete transparency and legal protection for your vehicle's journey.